Thanks to Aztek's smart pricing structure, global leader Keter went from hourly billing headaches to transparency at every turn.
For over 70 years, Keter has been inspiring people to create amazing spaces in their homes and gardens, with innovative, high-quality products. Their smart, industry-leading designs have been internationally recognised by the Red Dot Design Awards (2010, 2011, 2013), the ID Annual Design Review (2010), and the DIY Product of the Year (2010), among others.
But for a company that relies so heavily on internal and external communication for its success, the global manufacturing company was grappling with an overly complicated, highly expensive phone system and poor connectivity set up – all of which was holding them back.
When it comes to phone systems, employees want a fast, reliable and flexible way to communicate with their clients and co-workers. But this was far from the experience Keter was having. The workforce, including those in charge of managing the phone system, struggled to cope with unfriendly software and outdated hardware. This made making calls an unpleasant experience and configuration changes a nightmare. 
With poor connectivity and limited 1st line support, the multitude of pain points resulted in downtime that impacted manufacturing, and consequently, revenue loss. 
Keter, being a modern manufacturing business operating across several countries, needed a phone system that allowed them to communicate effectively both internally and externally.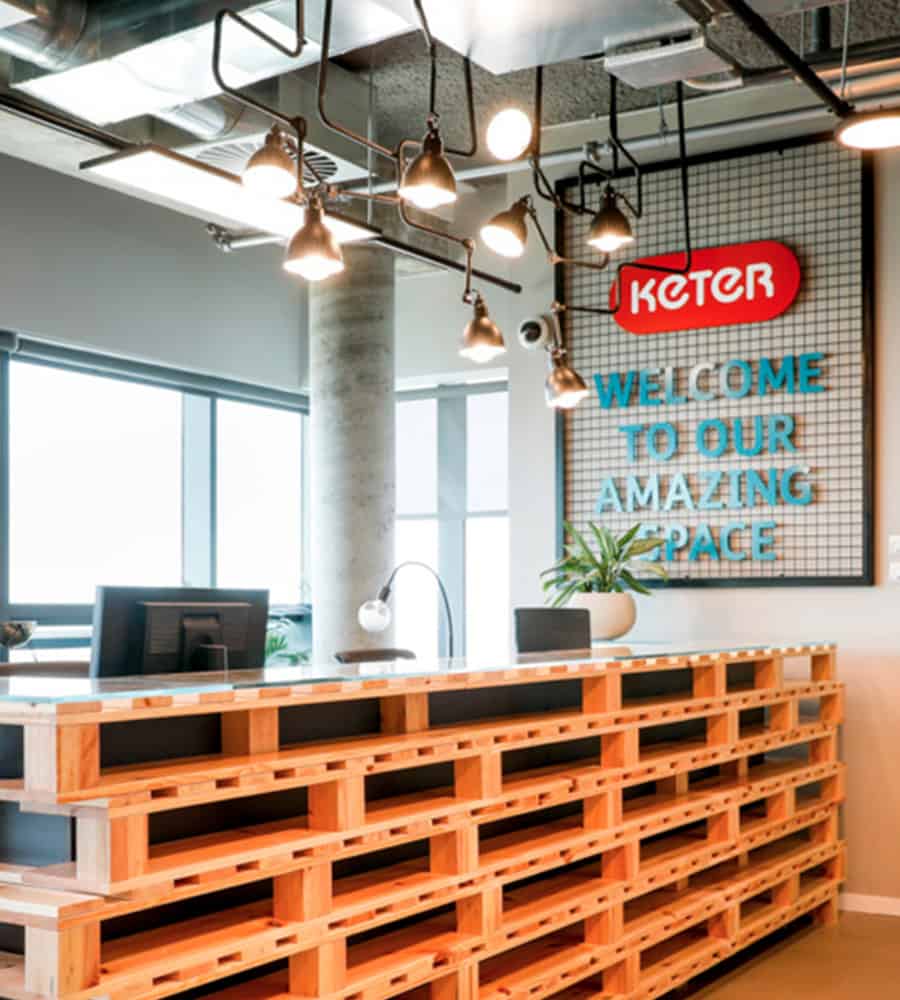 Our Sales team carefully listened to the challenges Keter was facing and showcased what new technologies could do for their workforce. After being disappointed by a number of previous IT companies, our perseverance and enthusiasm quickly led to a strong partnership.
Keter was particularly impressed by our pricing structure, which they found revolutionary. Instead of the headache of hourly billing and hidden costs, our transparent, fixed price structure meant Keter knew exactly what to expect and could budget more effectively.
We installed new high-speed gigabit leased lines in both of Keter's factory locations in Redruth, Cornwall and Banbury, Oxfordshire. 3CX, a leading cloud-based phone system, was also installed.
No longer was Keter fixed to one location. Employees could now work from anywhere in the world. And this new freedom to work anywhere, at any time, was fully realised when the pandemic hit a year later.
The reliable and user-friendly cloud-based system meant Keter could now communicate with their global offices with ease. For example, connecting to their sister plants in Poland was now a stress free experience, where employees can focus on collaboration without the distraction of connectivity issues.
Although adapting to a new system was challenging for those who had become accustomed to the previous workarounds, 3CX proved to be a system ahead of its time, and users soon started to reap the benefits.
"We found Aztek's pricing structure revolutionary. Instead of the headache of hourly billing and hidden costs, Aztek's transparent, fixed price structure meant we knew exactly what to expect and could budget effectively. The cloud phone system was a lifesaver for us."
Following the IT transformation, Keter experienced significant cost savings, more reliability and increased flexibility. Over time, we gained a deeper understanding of Keter's infrastructure and soon became a valuable part of their team.
From a solution that was expensive, complicated to manage, and inflexible, Keter now had a cloud-based phone system that worked with them, not against them. Gigabit leased lines transformed their connectivity, allowing the award-winning manufacturing company to future-proof their business and retain a competitive edge.
Speak to an IT Specialist
Looking for a solution like this for your business?
Talk to an Aztek IT specialist by calling us on 0330 056 2233, or click the button below to use our contact form.
Sign up to our e-newsletter and get bite-sized tech tips, our latest news and industry insights.